Building a custom family home is about designing a space where you and your loved ones can grow together, build and share memories and live life to the fullest. The considerations that will inform that eventual architectural design are vast and varied, but one of the most important is budget. From materials to labour costs, construction pricing is a key determinant of the look and feel of your future home.
The Build – David's House Case Study – View More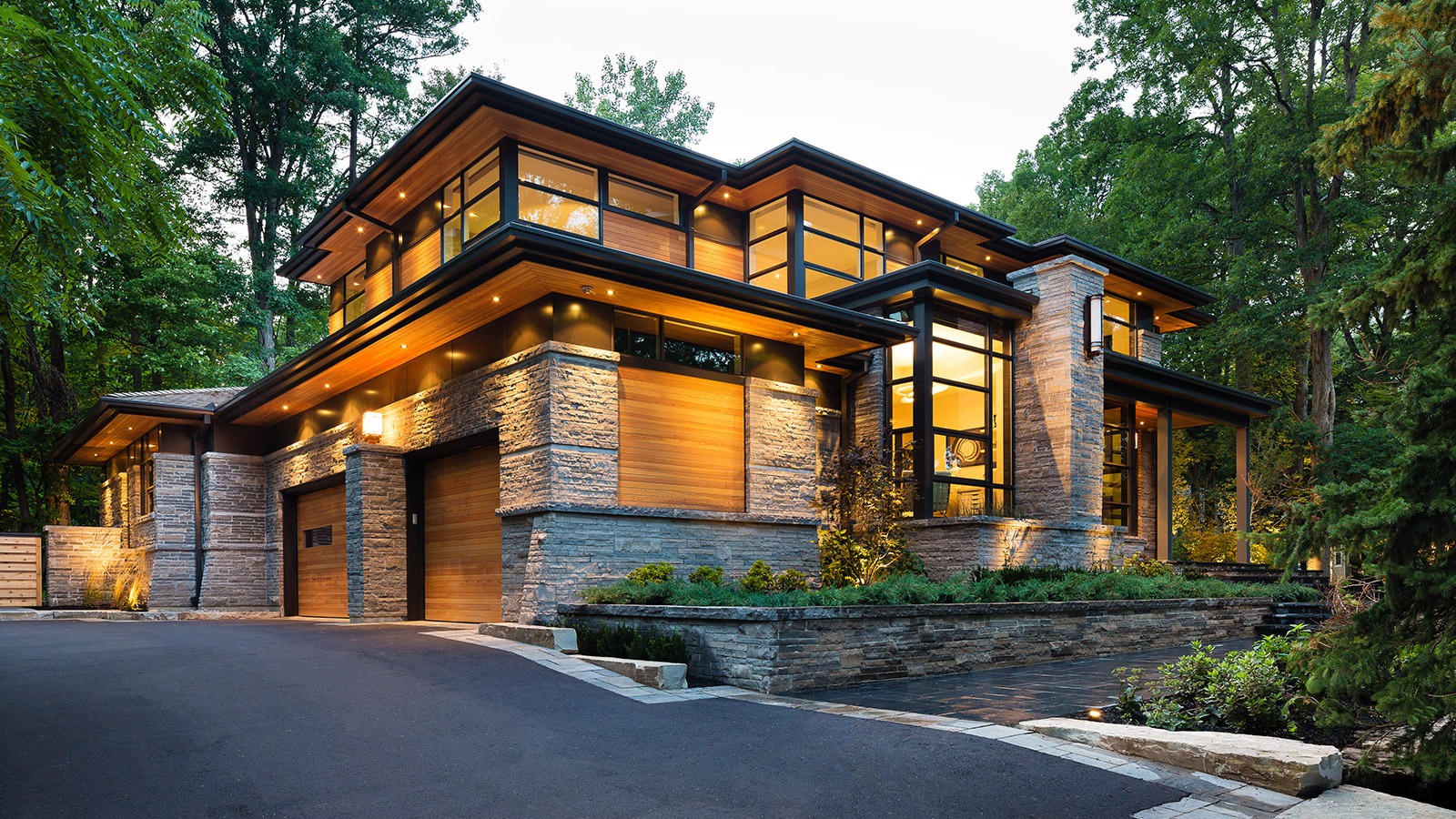 Complete: David's House – View More
Of course, no two budgets are ever the same. Every home owner has a specific vision for their future dwelling that dictates how funds will be allotted, why and where. Some may insist that the 'bones' of the house be of the highest quality, meaning they're willing to channel as much money as possible into structural details such as insulation, HVAC or truss systems. Others may prefer to spend more on the aesthetic finishes or technological componentry with which they'll eventually spend more of their time interacting—fine oak millwork or advanced smart home features, for example.
In our experience, the most successful custom home design projects are the ones that strike a careful budgetary balance between structural and aesthetic or lifestyle features. That's the key to building a residence that addresses the everyday needs of your family, while nodding to your individual and collective identities and tastes. A custom home should not only serve a functional purpose—offering a wonderful place to live—but it should also make a statement about who you are and what you aspire to be.
The path from the initial engagement with our architectural design team to exploring, revising and ultimately signing off on a construction budget with a builder is rarely linear. It's part of the journey, one that should be both comfortable and practical, free from unwelcome surprises and full of excitement and potential. It helps to understand that the process of setting a construction budget requires careful consideration and the right team to make it all come together as seamlessly as possible.
Choosing the right architectural designer
Selecting the architectural design team to help set the right vision and compose dynamic drawings for your home is absolutely essential. As with those aforementioned custom home budgets, no two designers are the same. Fee structures will vary, as will quality, but the most important consideration is working with a firm that understands your objectives and is prepared to work to meet your specific needs.
An example of a typical floor plan – View More
Peruse various designers' websites and social media feeds, visit the homes they've designed (assuming they've worked in your city before) and meet with them (at least virtually) to ensure their aesthetic sensibilities align with yours. At that point you can determine whether theirs is the kind of firm that understands and suggests pricing checkpoints with builders during the design exercise.
Choosing the best home builder for your needs
Most architectural design firms will have a short list of builders to which they refer projects. This is normal. You may have your own list of names from which to choose (either through family/friend referrals or your own research) as you embark on the custom home-building process. The choice of builder will ultimately dictate your eventual construction budget.
Most will price based on a range of factors including the proposed square footage of the home, the quality of materials to be used, the complexity of the home—which will ultimately dictate the pricing and fee structure—and the time and labour they'll assign to the project. Some will mark up material and finishing costs to some degree, while others will opt to add a project-management fee instead. Some will take a hybrid fee structure approach.
Once your vision is on paper in the form of conceptual drawings, you can then review and have preliminary pricing conversations with multiple builders. Even if there is a preference for one home builder from the start of the process, we always recommend obtaining multiple quotes and then making a balanced comparison based on your home wish list.
Build in flexibility
Your builder should provide an estimate that itemizes the full project scope, a work schedule with details (and any specific nuances) of their fee structure and a sense of items that will be outside the original project scope.
Being comfortable with your construction budget is a vital part of making the custom home experience a positive one. Still, it's advisable to build a certain degree of flexibility into your budget. Most home owners, at some point in a project, will make design or material changes that impact their budget. Having a financial cushion built into your construction budget—as much as 10 to 20 per cent of the total value of the project—will help to alleviate the stress of constant spreadsheet scrutinizing as you try to keep spending in check.
Your home, your budget
Ultimately, construction pricing is a function of the quality and complexity of the home you plan to build. But as the home owner, you should be in full control of that budget at all times.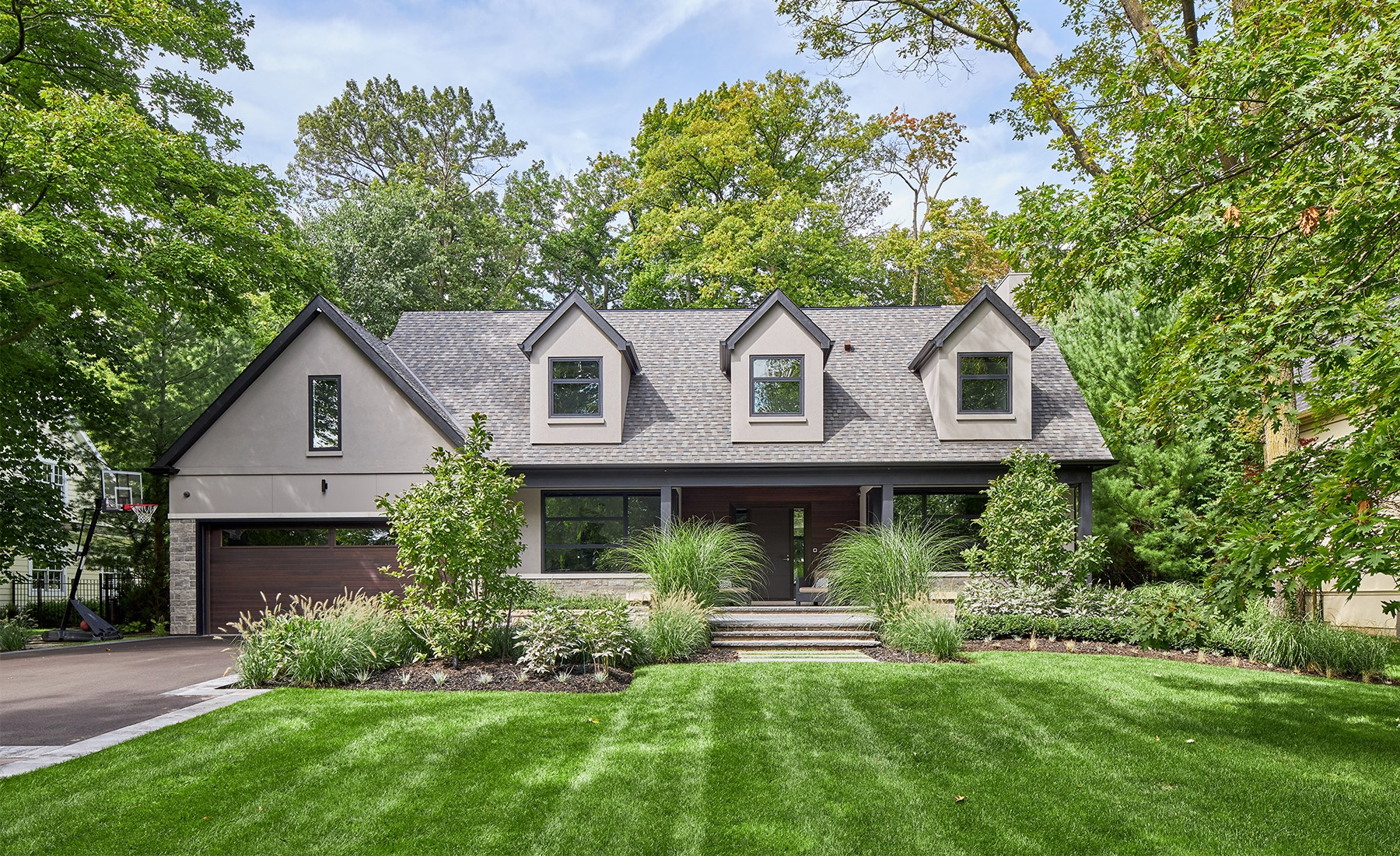 Before/After Modern Upgrade
By choosing the right architectural designer and builder—and ensuring that their approach aligns with your vision and project-management preferences—you can make budgetary decisions that deliver a stunning end product.
The David Small Design Team
https://www.davidsmalldesigns.com/wp-content/uploads/2020/04/gallery-davids-house-foundation-07.jpg
1200
1800
admin
https://www.davidsmalldesigns.com/wp-content/uploads/2019/11/David-Small-Designs-Logo.svg
admin
2021-06-24 12:40:37
2021-09-10 11:09:26
The process of determining construction pricing